A Special Tribute to Frank Varga
https://www.youtube.com/watch?v=33Fg10U6Z9c
Fine Art Appraisers in Boynton Beach
Richard Beau Lieu & Associates Fine Art Appraisers has been serving the fine art appraisal, restoration and collection needs of the community since our inception in 1986. We are certified and passionate appraisers with the goal of keeping art alive and accessible to the public.
Why Choose Richard Beau Lieu & Associates Fine Art Appraisers?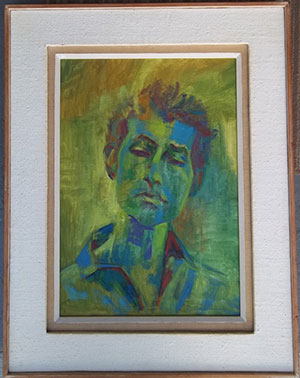 Over our nearly 25 years of serving the art community, we have become known for the integrity of our principles and mission. Our certified fine art appraisals are accurate and trustworthy. We strive to meet the aesthetic needs of the public through our art services. We offer consulting, restoration, and memorial commissions, as well as a contemporary fine art gallery, which is full of original, carefully selected artwork by featured artists both local and international.
Our Neighborhood Gallery began as Richard Beau Lieu's art studio, located for affordability sake in a run-down neighborhood. But in addition to fulfilling his own creative dreams, Beau Lieu had a vision for cleaning the neighborhood up and making it aesthetically accessible to the community. Eventually, his fellow artists, neighbors, and patrons helped him implement this vision, garnering community-wide coverage and lasting support. The Neighborhood Gallery is truly a community-oriented organization, making an effort to bring art to the public and focusing on environmental sustainability. It has come to serve as a gallery curated for the enjoyment of the neighborhood, as well as a starting platform for new artists. Take a look at some of the other reasons why we have become a trusted name in the art community:
We offer certified art appraisals, accepted by all insurance companies.
We are certified members of International Fine Art Appraisers.
We are members of askart.com, mutualart.com, and artvalue.com.
We proudly serve Boynton Beach, FL and the rest of the U.S.
We carry fine art by renowned national and international artists.
Richard's Interview with the Council of Arts
Liberty Sculpture Has Been Sold!
Click Here to learn more about my art and a little about myself. Our art is of many styles and you are sure to find something you are looking for.
Areas Served
We welcome anyone looking for art appraisals or fine art from:
Lantana, FL
Delray Beach, FL
Lake Worth, FL
Kings Point, FL
Palm Springs, FL
Boca Raton, FL
Palm Beach, FL
West Palm Beach, FL
Wellington, FL
Deerfield Beach, FL
Sandalfoot Cove, FL
Royal Palm Beach, FL
Pompano Beach Highlands, FL